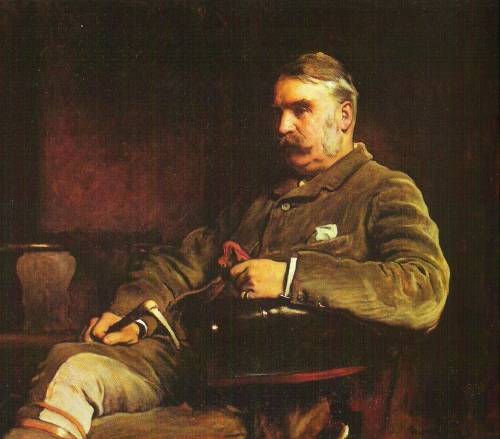 W.S. Gilbert's neighbor in the country was a partner in a firm that was famous for its relishes, pickles, jams, jellies, and preserves. He had been made a baronet but "had grown very touchy about the source of his wealth and his title," recalled DeWolf Hopper, "and was rather a hoity-toity neighbor."
One day Gilbert's dogs killed some pheasants on the man's property, and he wrote a curt note of protest to the author. Gilbert wrote back:
Dear Sir Alfred:

I am extremely sorry about the loss of your pheasants, and I am taking steps to prevent my dogs from trespassing on your preserves in the future.

Sincerely,

W.S. Gilbert

P.S. You will pardon my use of the word 'preserves,' won't you?
In his 1927 autobiography, Hopper also recalls:
Someone once challenged Gilbert to make up a verse offhand riming the words 'Timbuctoo' and 'cassowary'. He studied for a moment and recited:

If I were a cassowary in Timbuctoo,
I'd eat a missionary and his hymn book too.