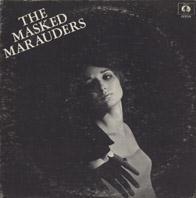 In 1969, as a joke, Rolling Stone published a review of a nonexistent album by a nonexistent band, a supposed "supergroup" made up of John Lennon, Paul McCartney, Mick Jagger, and Bob Dylan. Editor Greil Marcus had intended this as a self-evident parody of groups like Blind Faith and Crosby, Stills, Nash & Young, but readers began clamoring for the album. So Marcus and editor Langdon Winner recruited a Berkeley skiffle band and retroactively recorded a few of the songs that had been mentioned in the review.
When California radio stations began to play these songs, the hoax took on a life of its own. Marcus began to shop the band to major labels, and Warner Bros. won the contract with a $15,000 advance. The Masked Marauders came out that November with liner notes making it clear that the whole thing was a joke. Nonetheless, on the strength of its own bootstrapped glamor the record sold 100,000 copies and spent 12 weeks on the Billboard charts.
Related: In 2004 Dave Stewart and Kara DioGuardi invented a band called Platinum Weird that they insisted had existed in 1974. Supposedly it had been a partnership between Stewart and a mysterious singer/songwriter named Erin Grace who, among other accomplishments, had introduced Stevie Nicks to Lindsey Buckingham. In July 2006 VH1 even aired a documentary in which Ringo Starr, Bob Geldof, Elton John, and Mick Jagger pretended to reminisce about the band. On the same day, though, Stewart admitted to the Los Angeles Times that the whole thing had been a hoax.
"Lots of artists from the '60s created mythology about themselves," he said. "We're in our own perception of our own world. So what's reality and what's not?"
(Thanks, Jeremy.)