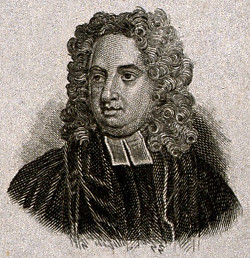 Satirists must make difficult masters. Jonathan Swift spent 28 years amassing grievances about his servants and published them in a sarcastic list in 1731:
To save time and trouble, cut your apples and onions with the same knife, for well-bred gentry love the taste of an onion in everything they eat.
Never send up a leg of a fowl at supper, while there is a cat or a dog in the house that can be accused of running away with it: but, if there happen to be neither, you must lay it upon the rats, or a strange greyhound.
When you are chidden for a fault, as you go out of the room, and down stairs, mutter loud enough to be plainly heard; this will make him believe you are innocent.
When any servant comes home drunk, and cannot appear, you must all join in telling your master, that he is gone to bed very sick.
In order to learn the secrets of other families, tell your brethren those of your master's; thus you will grow a favourite both at home and abroad, and regarded as a person of importance.
When you have done a fault, be always pert and insolent, and behave yourself as if you were the injured person; this will immediately put your master or lady off their mettle.
Never submit to stir a finger in any business but that for which you were particularly hired. For example, if the groom be drunk or absent, and the butler be ordered to shut the stable door, the answer is ready, An please your Honour, I don't understand Horses.
Leave a pail of dirty water with the mop in it, a coal-box, a bottle, a broom, a chamber pot, and such other unsightly things, either in a blind entry or upon the darkest part of the back stairs, that they may not be seen, and if people break their shins by trampling on them, it is their own fault.
Samuel Johnson remarked that Swift must have taken copious notes, "for such a number of particulars could never have been assembled by the power of recollection."