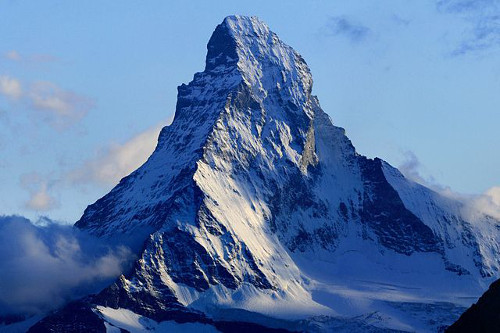 In 1950 newspapers around the world reported that a 10-month-old kitten had climbed the Matterhorn, one of the highest peaks in Europe. In this week's episode of the Futility Closet podcast we'll wonder whether even a very determined kitty could accomplish such a feat.
We'll also marvel at a striking demonstration of dolphin intelligence and puzzle over a perplexed mechanic.
My own original post about Matt, the kitten who climbed the Matterhorn, appeared on Dec. 17, 2011. Reader Stephen Wilson directed me to this page, which rehearses the original London Times story (from Sept. 7, 1950) and adds a confirming account from a Times reader that appeared on Sept. 10, 1975.
Further sources:
"A Cat Climbs the Matterhorn," Miami News, Oct. 19, 1950 (reprinting an editorial, I think, from the San Francisco Chronicle).
"Cat-Climbing on the Matterhorn," Sydney Morning Herald, Sept. 9, 1950.
"Mere Kitten Conquers Matterhorn," Spokane Daily Chronicle, Sept. 7, 1950.
Here's a photo of the Solvay hut at 12,556 feet, where the kitten reportedly spent the first night of its three-day climb: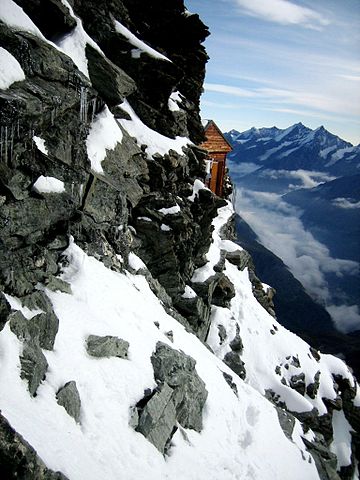 Sources for our feature on porpoise trainer Karen Pryor:
Karen Pryor, Lads Before the Wind, 1975.
Thomas White, In Defense of Dolphins: The New Moral Frontier, 2008.
This week's lateral thinking puzzle was submitted by listener David White.
This episode is sponsored by our patrons and by The Great Courses — go to http://www.thegreatcourses.com/closet to order from eight of their best-selling courses at up to 80 percent off the original price.
Also by Loot Crate — go to http://www.lootcrate.com/CLOSET and enter code CLOSET to save $3 on any new subscription.
You can listen using the player above, download this episode directly, or subscribe on iTunes or via the RSS feed at http://feedpress.me/futilitycloset.
Please consider becoming a patron of Futility Closet — on our Patreon page you can pledge any amount per episode, and all contributions are greatly appreciated. You can change or cancel your pledge at any time, and we've set up some rewards to help thank you for your support.
You can also make a one-time donation via the Donate button in the sidebar of the Futility Closet website.
Many thanks to Doug Ross for the music in this episode.
If you have any questions or comments you can reach us at podcast@futilitycloset.com. And you can finally follow us on Facebook and Twitter. Thanks for listening!