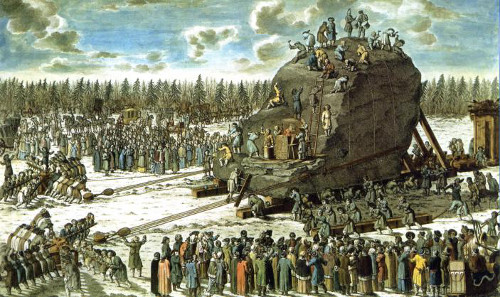 In 1768, Catherine the Great ordered her subjects to move a 3-million-pound granite boulder intact into Saint Petersburg to serve as the pedestal for a statue of Peter the Great. In this episode of the Futility Closet podcast we'll learn how some inspired engineering moved the Thunder Stone 13 miles from its forest home to Senate Square, making it the largest stone ever moved by man.
We'll also learn whether mutant squid are attacking Indiana and puzzle over why a stamp collector would be angry at finding a good bargain.
Our segment on the Thunder Stone is based on Yale linguist Alexander M. Schenker's impeccably researched 2003 history The Bronze Horseman: Falconet's Monument to Peter the Great. Here's an engraving by Louis-Nicolas van Blarenberghe, The Barge With the Thunder Rock Steadied by Two Cutters of the Imperial Navy En Route to St. Petersburg: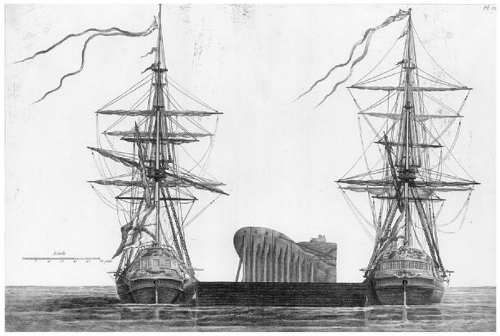 And here's the statue as it appears today: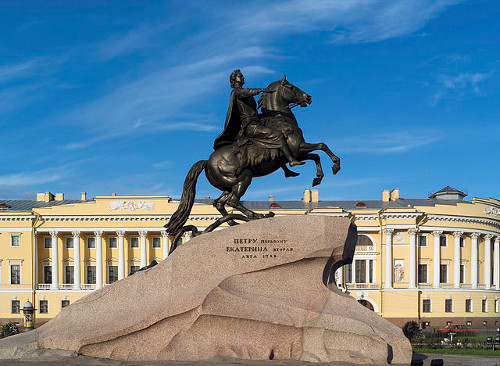 Listener mail:
Intrepid listener Dan Noland has found five newspaper articles on Indiana's oil pit squids — his page includes background information and commentary.
Wikipedia has an article on Lucian's early satirical science fiction story, which can be found in Greek and English here.
This week's lateral thinking puzzle is from Paul Sloane and Des MacHale's 1994 book Great Lateral Thinking Puzzles. Please keep sending puzzles — Sharon's becoming impossible to stump.
Please consider becoming a patron of the Futility Closet podcast — you can pledge any amount per episode, and all contributions are greatly appreciated. You can change or cancel your pledge at any time, and we've set up some rewards to help thank you for your support.
You can listen to this episode using the player at the top of this post, download this episode directly, or subscribe on iTunes or via the RSS feed at http://feedpress.me/futilitycloset.
Many thanks to Doug Ross for the music in this episode.
If you have any questions or comments you can reach us at podcast@futilitycloset.com. Thanks for listening!