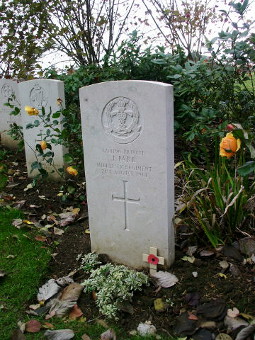 By coincidence, the first and last British soldiers to be killed in action during World War I lie in graves that face one another.
British Army private John Parr was shot while on a reconnaissance patrol in Belgium on Aug. 21, 1914, 17 days after Britain declared war.
Private George Edwin Ellison was killed on patrol on the outskirts of Mons on Nov. 11, 1918, 90 minutes before the armistice came into effect.
Both are buried in the St. Symphorien military cemetery southeast of Mons, which was lost to the Germans at the start of the war and regained at the very end.