On Dec. 1, 1948, a well-dressed corpse appeared on a beach in South Australia. Despite 66 years of investigation, no one has ever been able to establish who the man was, how he came to be there, or even how he died.
In this episode of the Futility Closet podcast we'll delve into the mystery of the Somerton man, a fascinating tale that involves secret codes, a love triangle, and the Rubaiyat of Omar Khayyam. We'll also hear Franklin Adams praise the thesaurus and puzzle over some surprising consequences of firing a gun.
Sources for our segment on the Somerton man:
Mike Dash, "The Body on Somerton Beach," Smithsonianmag.com, Aug. 12, 2011 (retrieved Aug. 31, 2014).
Lorena Allam, "The Somerton Man: A Mystery in Four Acts," Radio Australia, Feb. 23, 2014.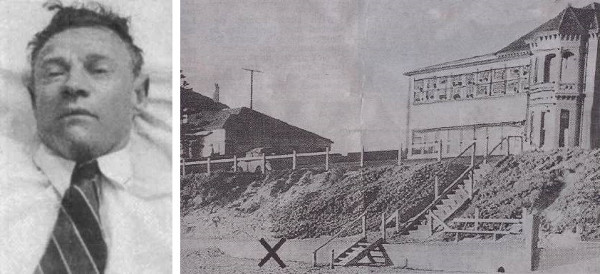 The corpse of a well-dressed, clean-shaven man, 5'11", age 40-45 and in peak physical condition, was discovered on Somerton Beach in Adelaide, South Australia, early on the morning of Dec. 1, 1948.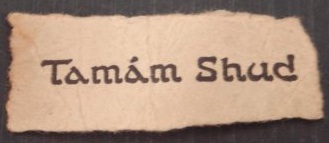 In a fob pocket of the man's trousers the pathologist at the city morgue found a tiny slip of rolled-up paper bearing the words "Tamam Shud," the final words of the Rubaiyat of Omar Khayyam.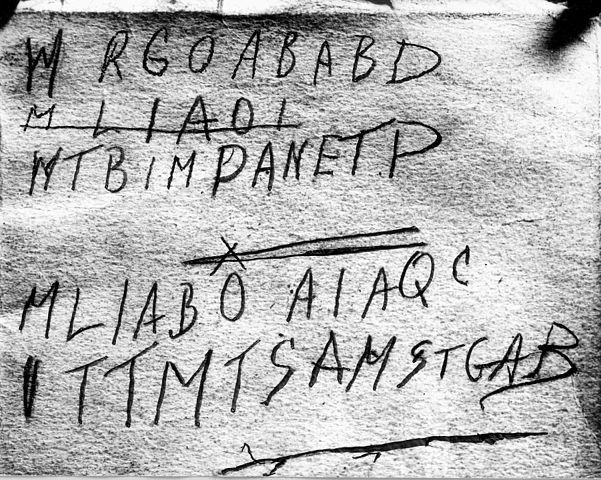 This led investigators to a copy of the book, which had been thrown into a car parked near the beach. In the back of the book were these penciled lines, which have never been deciphered.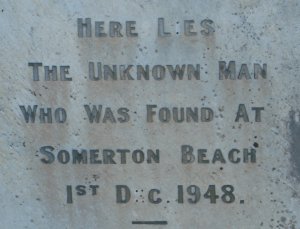 More than 60 years of inquiries around the world have brought us no closer to establishing the dead man's identity. His tombstone gives only the bare facts of his discovery.
Franklin Pierce Adams' poem "To a Thesaurus" appears in The Book of Humorous Verse, by Carolyn Wells, 1920.
You can listen using the player above, download this episode directly, or subscribe on iTunes or via the RSS feed at http://feedpress.me/futilitycloset. The show notes are on the blog. Many thanks to Doug Ross for the music in this episode.
If you have any questions or comments you can reach us at podcast@futilitycloset.com. Thanks for listening!