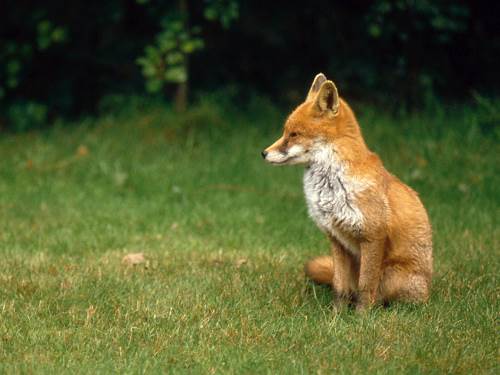 In 1943, seeking to use psychological warfare to prevail in its efforts against the Japanese, the U.S. Office of Strategic Services hit on a strange plan. Noting that Shintoists might view the image of an illuminated fox as a harbinger of bad times, the agency's experts suggested that "under extremely trying conditions" the Japanese "would be adversely affected by what they might consider an evil omen" and succumb to "fear, terror, and despair."
How does one make a glowing fox? Planners started by experimenting with fox-shaped balloons covered in luminous paint and dangled by fishing line, but by the end of 1944 they'd shelved that idea and begun spraying live foxes with luminous paint, hoping to release them across the "entire field of combat," calling this America's "most potent" psychological tool against the Japanese.
The operation would begin by distributing pamphlets warning of impending evil and patterned after those of Japanese soothsayers. These would be airdropped and also spread by field operatives who would blow special reed whistles to simulate a fox-like "cry of the damned" and use powders and pastes to spread "fox odors." The OSS also enlisted Japanese collaborators to "simulate persons possessed of the Fox spirit."
To test the plan, the agency actually released 30 foxes in Central Park that "were painted with a radiant chemical which glowed in the dark." As a result, according to one report, "Horrified citizens, shocked by the sudden sight of the leaping ghostlike animals, fled from the dark recesses of the park with the 'screaming jeemies.'"
Heartened at this result, the planners set about procuring as many foxes as possible from China and Australia in anticipation of an Allied invasion of Japan. Only the war's sudden conclusion, with the dropping of the atomic bomb, stopped the operation from going forward.
"Still, the development of their idea demonstrates how Americans during the war perceived the psychology of their Asian foe in a far different way than they saw their enemies in Europe," writes Robert Kodosky in Psychological Operations American Style (2007). "Based on their notions of Japan's primitive state, Americans produced plans like 'Operation Fantasia' for use against Japanese that stood as much more absurd than any European campaign they proved willing to consider."
(Thanks, Meaghan.)