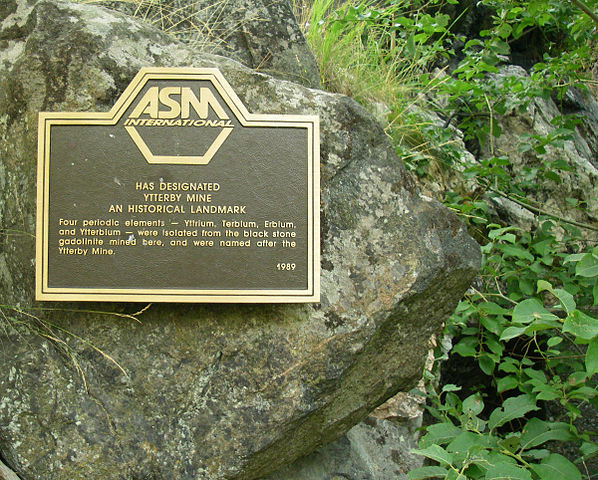 Why do the elements ytterbium, yttrium, terbium, and erbium have similar names?
Because all four of them were first discovered in ore from the same mine near the Swedish village of Ytterby.
Holmium, thulium, and gadolinium were discovered at the same source — leading some to call Ytterby the Galápagos of the periodic table.