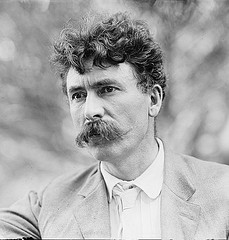 Ernest Thompson Seton called his father "the most selfish man I ever knew, or heard of, in history or in fiction." In 1881, on Seton's 21st birthday, his father called him into his study, took down an enormous cash book from a high shelf, and opened it at E.
In the book he had recorded every expense he had ever made on the boy, including the day and date of each outlay, all the way back to the doctor's fee for his delivery. The total was $537.50.
"Hitherto," he said, "I have charged no interest. But from now on I must add the reasonable amount of 6 per cent per annum. I shall be glad to have you reduce the amount at the earliest possible opportunity."
Stunned, Seton staggered to his feet and left the room, refusing his father's offer "to furnish without expense a full copy of the indebtedness."
His father called after him, "God bless you, my son. In the natural course of events, you cannot much longer be an inmate of my house; but I must prayerfully trust that, wherever your lot is cast in the near future, you will never forget the debt you owe your father, who is to you on earth the next to God."
Seton paid the bill and never spoke to him again.