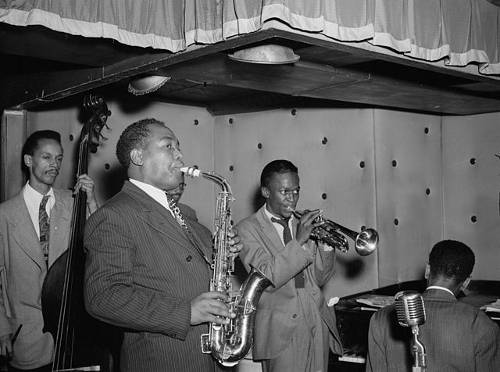 When Charlie Parker's 2-year-old daughter Pree died of pneumonia on March 6, 1954, he was in Los Angeles fulfilling a week-long engagement at the Tiffany Club. His wife, Chan, sent a wire from New York to let him know that they had lost her, and received four telegrams in reply:
4:11 a.m.:
MY DARLING MY DAUGHTER'S DEATH SURPRISED ME MORE THAN IT DID YOU DON'T FULFILL FUNERAL PROCEEDINGS UNTIL I GET THERE I SHALL BE THE FIRST ONE TO WALK INTO OUR CHAPEL FORGIVE ME FOR NOT BEING THERE WITH YOU WHILE YOU ARE AT THE HOSPITAL YOURS MOST SINCERELY YOUR HUSBAND CHARLIE PARKER.
4:13 a.m.:
MY DARLING FOR GOD'S SAKE HOLD ON TO YOURSELF
CHAS PARKER
4:15 a.m.:
CHAN, HELP
CHARLIE PARKER
7:58 a.m.:
MY DAUGHTER IS DEAD. I KNOW IT. I WILL BE THERE AS QUICK AS I CAN. MY NAME IS BIRD. IT IS VERY NICE TO BE OUT HERE. PEOPLE HAVE BEEN VERY NICE TO ME OUT HERE. I AM COMING IN RIGHT AWAY TAKE IT EASY. LET ME BE THE FIRST ONE TO APPROACH YOU. I AM YOUR HUSBAND. SINCERELY, CHARLIE PARKER.
He never forgave himself for being absent during Pree's death. "Bird detached from things to save himself, which meant that in a way the sadness between them was very powerful," recalled his stepdaughter, Kim. "I've seen very sad photographs of them … shortly after Pree's death, and there's just a complete space between them, and I think it was just the beginning of the end, really." A year later he too was dead.