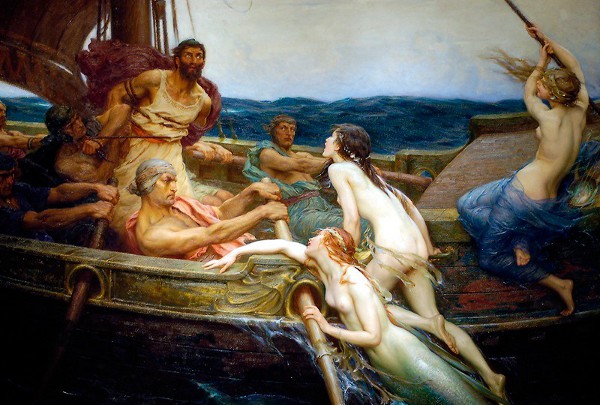 In 1982, 24-year-old schizophrenic patient J.S. faced a difficult decision: The neuroleptic drug Prolixin relieved his psychotic symptoms, but it produced tardive dyskinesia, a progressive disorder that caused uncontrollable movements of his legs, arms, and tongue.
His therapist learned of an experimental program that might reduce this side effect, and J.S. signed consent forms to enter treatment. But the first step was to stop all medications, and without the Prolixin he descended again into psychosis and refused the experimental medication.
This produces an impossible dilemma: Does J.S.' "sane" self have the right to overrule his "insane" self, if the two disagree? Can Dr. Jekyll bind Mr. Hyde? Such a directive is sometimes called a Ulysses contract, after the Greek hero who ordered his men to disregard his commands as they sailed past the sirens. If a patient directs his caregivers to ignore his own future requests, can the caregivers follow these orders?
In J.S.' case, the answer was no. The research unit's legal counsel decided that his earlier consent did not override his later refusal, and he was withdrawn from the program. When he resumed his antipsychotic medication and learned what had happened, he begged for another chance to try the experimental medication. Had they been wrong to refuse him?
(Morton E. Winston, Sally M. Winston, Paul S. Appelbaum, and Nancy K. Rhoden, "Can a Subject Consent to a 'Ulysses Contract'?", The Hastings Center Report 12:4 [August 1982], 26-28.)