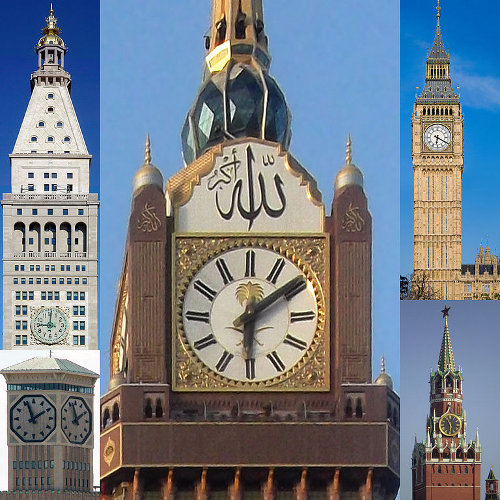 Some notable clock faces: the Metropolitan Life Insurance Company Tower in Manhattan (upper left), the Palace of Westminster in London (upper right), the Allen-Bradley Clock Tower in Milwaukee (lower left), the Spasskaya Tower at the Kremlin (lower right), and the Abraj Al Bait tower in Mecca (center).
Unbelievably, these are shown to scale. Each of the four faces on the Abraj Al Bait is 43 meters square; the minute hand alone is 22 meters long.
The Palace of Westminster is unusual in that its clock uses the numeral IV — most clocks with Roman numerals use IIII in the fourth position, for unclear reasons.