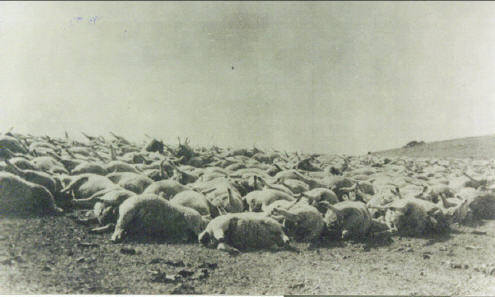 On Sept. 1, 1939, a flock of 850 sheep were bedded down for the night in Pine Canyon in the Raft River Mountains of northwestern Utah when a passing thunderstorm wet both the ground and the animals. A single stroke of lightning killed 835 sheep, 98 percent of the flock.
Similarly (below), two bolts of lightning killed 654 sheep on Mill Canyon Peak in the American Fork Canyon in north-central Utah on July 18, 1918.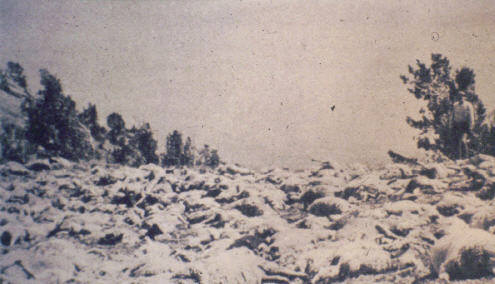 So avoid northern Utah. On the other hand:
A ploughman in a field, Reuben Stephenson, of Langtoft, England, was struck down by lightning, when both his horses were killed on the spot, and he was so much injured that his life was at first despaired of. In consequence of the accident, Dr. Allison of Birdlington, attended upon the man, and whilst doing so, found he was suffering from a malignant cancer of the lip. When Mr. Stephenson had sufficiently recovered from the effects of the lightning, an arrangement was entered into for the removal of the cancer by an operation; but, strange to say, just when this was on the point of being performed, a minute inspection was made of the cancer, when it was discovered that from the time of the accident, a healing process had been commenced in the lip; this being so evident, the operation was, of course, not attempted; and, in a moderate space of time, the man was completely cured.
— Lancet, 1855, quoted in Paul Fitzsimmons Eve, A Collection of Remarkable Cases in Surgery, 1857