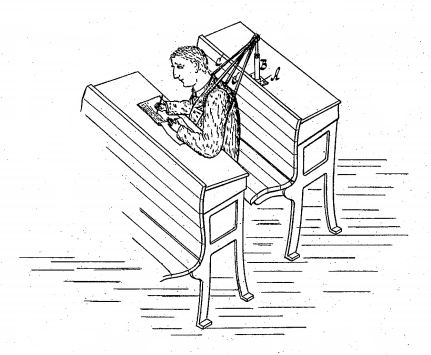 This "scholar's shoulder brace," patented by Isidor Keller in 1884, is advertised as "a brace for supporting the shoulders in writing":
In using my shoulder-brace, I propose to secure the bracket A on a school-desk, as shown in Figs. 1 and 3, then I adjust the standard B to suit the scholar occupying the seat in front of said desk, and finally I pass the loops f f of the shoulder-straps over the shoulders of the scholar, and adjust said loops so as to retain the scholar in a position that will not be injurious to the health or to the eyes.
What if there's a fire?