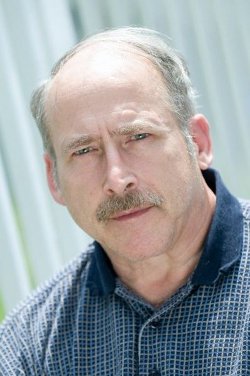 On Aug. 31, 2004, this man was discovered, naked and unconscious, behind a Burger King restaurant in Richmond Hill, Ga. When he regained consciousness in the local hospital, he was unable to remember who he was or how he'd came there.
That was nine years ago, and he still can't remember. Benjaman Kyle — a name he adopted simply because it shares initials with Burger King — has been diagnosed with dissociative amnesia. He believes his birthday is Aug. 29, 1948, and he has some fragmentary memories of Denver and Indianapolis. But beyond that his life is largely a blank. He has been the subject of numerous newspaper stories and has appeared on national television, but no one has recognized him. He is the only American citizen whose whereabouts are known and yet is officially listed as missing.
The lack of a name or a Social Security number makes the search uniquely difficult. Benjaman has snapshots of memory: buying a grilled cheese sandwich at the Indiana state fair in the 1950s, and public debates over mass transit in Denver in the 1980s. But these lead nowhere. The Indiana Bureau of Motor Vehicles tried and failed to match his face with anyone in its records, and the FBI has been unable to match his DNA or fingerprints.
In 2010 he told told the Guardian that he often refrains from telling his story to new acquaintances because "you get two reactions. They want to tell you their theories or they think you're mad. Neither is much fun for me."
He acknowledges that many stories such as his turn out to be hoaxes. "It sounds crazy, I know that," he says. "All I can say is I'm telling the truth."
(10/05/2015 Some progress, after 11 years!)