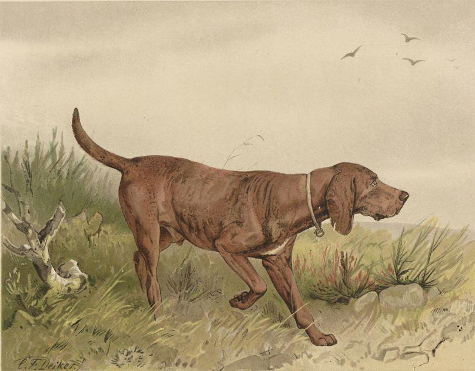 Can animals reason without using language? Sextus Empiricus writes:
[Chrysippus] declares that the dog makes use of the fifth complex indemonstrable syllogism when, on arriving at a spot where three ways meet …, after smelling at the two roads by which the quarry did not pass, he rushes off at once by the third without stopping to smell. For, says the old writer, the dog implicitly reasons thus: 'The animal went either by this road, or by that, or by the other: but it did not go by this or that, therefore he went the other way.'
So, perhaps. There's a limit, though.