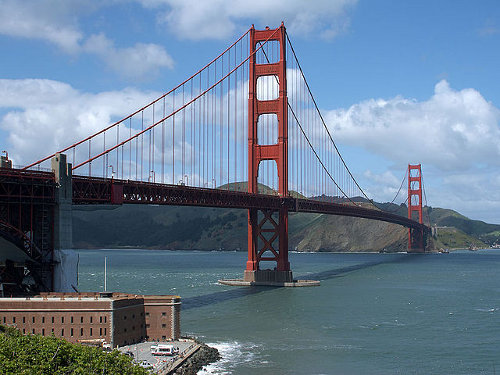 Suicide notes left by people jumping from the Golden Gate Bridge, gathered by Marc Etkind for Or Not to Be: A Collection of Suicide Notes, 1997:
"This is where I get off." — Harold W., the first suicide, three months after the bridge opened, 1937
"Absolutely no reason except I have a toothache." — 49-year-old John Thomas D.
"I am sorry … I want to keep dad company." — 24-year-old Charles G. Jr., whose father had jumped four days earlier
"Do not notify my mother. She has a heart condition." — Steven H., the 500th person to jump
"Why do they leave this so easy for suicide? Barbed wires would save a lot of lives." — A 72-year-old man
"I and my daughter have committed suicide." — A man who jumped with his 5-year-old daughter
"Loved Ones: My nerves are shot. Please forgive me. Chris" — A member of the San Francisco board of supervisors. This was a fake — he turned up a year later selling Bibles in Houston.
One person leapt with $36 in his mouth. "What he meant by this gesture is open to interpretation."
"Obvious reasons for the bridge's popularity are that it is easy and effective," Etkind writes, "but there must be something more, for many suicides travel over the equally effective and accessible Oakland Bridge just to jump off the Golden Gate."