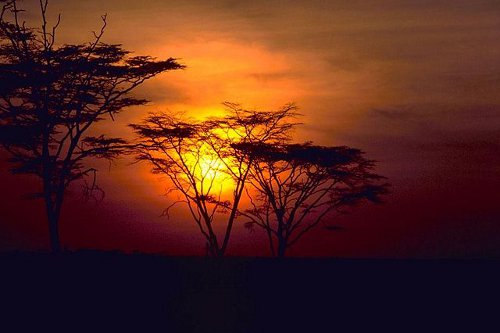 In May 1856, an African teenager named Nongqawuse had a vision: If her people killed all their cattle, she said, their long-dead ancestors would rise and drive out the European settlers.
Word spread quickly, and they did as she urged. In 10 months that followed, the Xhosa nation killed 400,000 cattle, driven by mounting rumor and revelation that great fields of corn would also spring into existence, that their ancient heroes would return to life, and that sickness and old age would disappear. In his Compendium of South African History and Geography of 1877, George McCall Theal records the climax:
At length the morning dawned of the day so long and so ardently looked for. All night long the Kaffirs had watched, with feeling stretched to the utmost tension of excitement, expecting to see two blood-red suns rise over the eastern hills, when the heavens would fall and crush the races they hated. Famished with hunger, half dying as they were, that night was yet a time of fierce, delirious joy. The morn, that a few short hours, slowly becoming minutes, would usher in, was to see all their sorrows ended, all their misery past. And so they waited and watched. It came, throwing a silver sheen upon the mountain peaks, and bathing hill-side and valley in a flood of light, as the ruler of day appeared. The hearts of the watchers sank within them; 'What,' said they, 'will become of us if Mhlakaza's predictions turn out untrue?' It was the first time they had asked such a question, the dawn of doubt had never entered their thoughts till the dawn of the fatal day. But perhaps, after all, it might be midday that was meant, and when the shadows began to lengthen towards the east perhaps, thought they, the setting of the sun is the time. The sun went down behind clouds of crimson and gold, and the Amaxosa awoke to the reality of their dreadful position.
The ensuing famine killed 40,000 Xhosa. "Nongqause escaped, and is still living," Theal wrote. "For prudential reasons she has ever since resided in the colony, where she preserves an unbroken silence concerning the deeds in which she played so prominent a part."