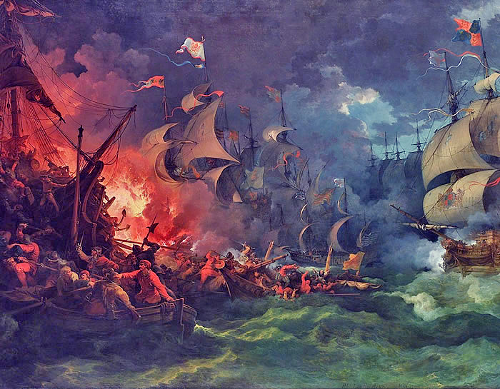 Pun fans claim that Sir Francis Drake reported the defeat of the Spanish Armada with a single word: "Cantharides" (an aphrodisiac; hence "The Spanish fly").
When Sir Charles Napier took the Indian province of Sindh in 1843, he supposedly sent a one-word report to the British war office: Peccavi (Latin for "I have sinned").
When Lord Dalhousie annexed Oudh in the 1850s, he's said to have sent a dispatch of a single word: Vovi (I vowed, or "I've Oudh").
And when Lord Clyde captured Lucknow in 1857, he supposedly reported, "Nunc fortunatus sum."
A dinner guest once bet her friends that she could get Calvin Coolidge to say at least three words during the meal. He told her, "You lose."
(Thanks, Ted.)