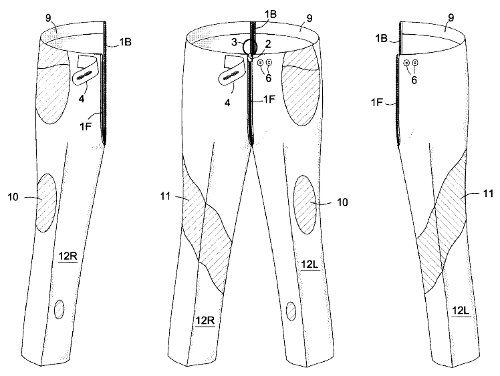 Allison Andrews had a brainstorm in 1999: If our pants could be easily divided in two, then we could mix and match their halves:
This system saves money by providing a pair of pants that is selectable from the set of all combinations of the left legs against the right legs. Since most members of the combination set do not physically exist at any given time, the user has a large selection set for a fraction of the price.
This way, your wardrobe increases geometrically with each new purchase.