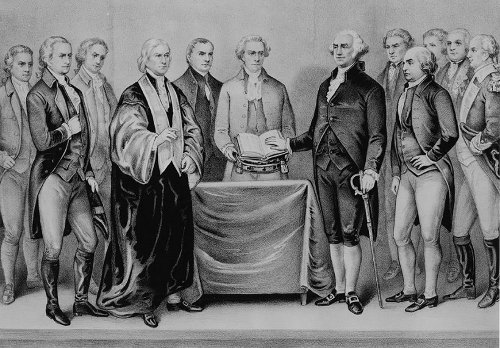 The U.S. Constitution requires that the president be at least 35 years old. But legal scholar Mark V. Tushnet imagines a loophole by which, say, a 16-year-old guru might be elected:
"Suppose that the guru's supporters sincerely claim that their religion includes among its tenets a belief in reincarnation. Even on the narrowest definition of 'age,' they say, their guru is well over thirty-five years old even though the guru emerged from the latest womb sixteen years ago.
"Further, it would have been an establishment of religion for the President of the Senate to reject their definition of 'age,' and it would violate their rights under the free exercise clause … for the courts to overturn the decision made by the political branches."
His point is that even the most seemingly straightforward provisions in the Constitution can require interpretation.
("Interpretation Symposium: Constitutional Interpretation: Comment: A Note on the Revival of Textualism in Constitutional Theory," Southern California Law Review, January 1985)