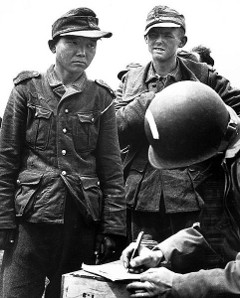 In 1938, 18-year-old Korean soldier Yang Kyoungjong was conscripted into the Japanese army to fight against the Soviet Union.
He was captured by the Red Army, which pressed him into fighting the Nazis on the eastern front.
In 1943 he was captured by the Germans, who forced him to fight the invading Allies at Normandy.
There he was captured by American paratroopers in June 1944.
This means he fought for three different armies during World War II, and was captured each time. He died in Illinois in 1992.