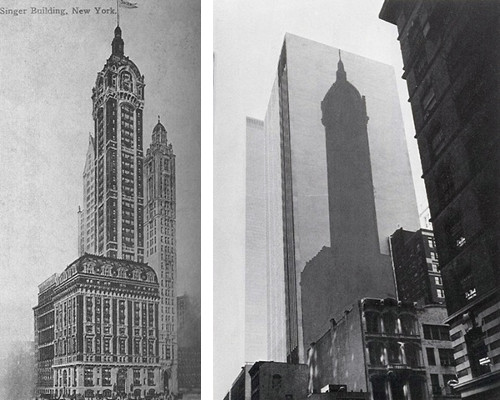 Muralist Richard Haas had a romantic notion in 1975 — he proposed painting the shadows of vanished Manhattan architectural landmarks on the city's modern buildings.
Above, the Singer building, built in 1908 and destroyed in 1967, was briefly the world's tallest; Haas would have restored its shadow near its former site at 149 Broadway.
He also proposed restoring the shadows of St. John's Church, on Varick Street below Canal, and the tower of Madison Square Garden, which once stood on the corner of 26th Street and Madison Avenue.
Alas, the project never went forward.