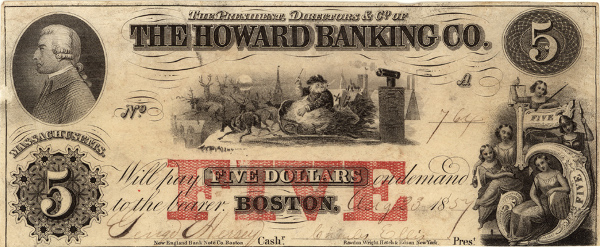 The U.S. government did not issue paper money until 1861. Until then, private banks printed their own currency under charters to the states.
As a result, this $5 bill featuring Santa Claus was legal tender in the 1850s. It was issued by the Howard Banking Company of Boston.
A number of banks issued Santa-themed money in the same period — the most natural being the St. Nicholas Bank of New York City.