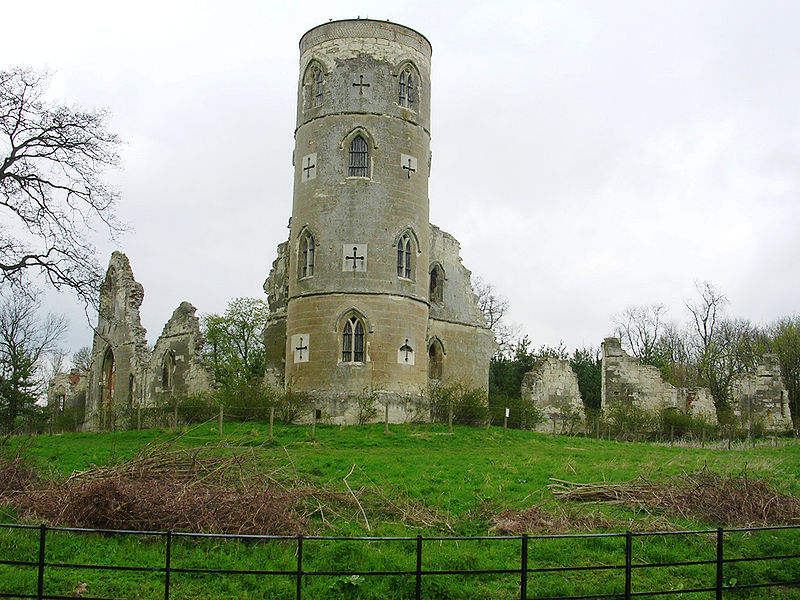 This will confuse archaeologists someday: In 1750 Philip Yorke, 1st Earl of Hardwicke, commissioned a ruined medieval castle for the grounds of Wimpole Hall, his country house near Cambridge. The earl's friend Lord Lyttleton described the project to architect Sanderson Miller:
[H]e wants no House or even Room in it, but mearly the Walls and Semblance of an Old castle to make an object from his house. At most he only desires to have a staircase carried up one of the Towers, and a leaded gallery half round it to stand in, and view the Prospect. It will have a fine Wood of Firrs for a backing behind it and will stand on an Eminence at a proper distance from his House. I ventured to promise that you should draw one for his Lordship that would be fitt for his Purpose. … I know that these works are an Amusement to you.
More than 30 sham ruins of castles and abbeys appeared in English landscape gardens in this period; Sanderson acquired a reputation as the "grand master of gothic." Perhaps some of the ruins we ourselves have unearthed were planted there by ancient artists?