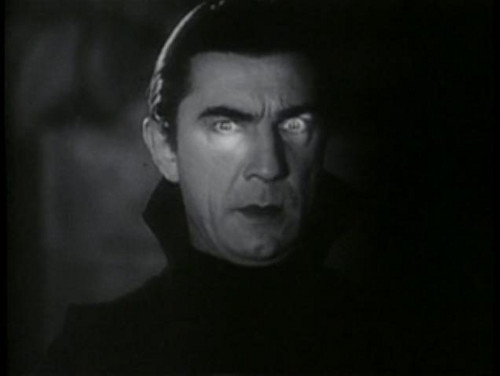 'Count Dracula?' He bowed in a courtly way as he replied:–

'I am Dracula; and I bid you welcome, Mr. Harker, to my house.'
In Bram Stoker's Dracula, how does Dracula know Harker's name? Harker bears a letter of introduction from Peter Hawkins, but Dracula has not seen it yet, and it does not identify Harker by name.
For that matter, why does Dracula go to England? He says, "I long to go through the crowded streets of your mighty London, to be in the midst of the whirl and rush of humanity, to share its life, its change, its death, and all that makes it what it is." Couldn't this be done, and more safely, in any other European city?
John Sutherland writes, "If he must do it, why not choose Germany, which at least would shorten the distance back to his lair and would not entail passing over the dangerous element of water?"
(John Sutherland, The Literary Detective, 2000.)