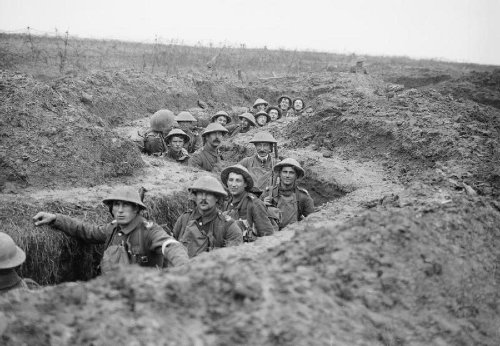 A successful concert with mouth-organs, combs, and tissue-paper and penny whistles was given by the [British] Guards in the front-line trenches near Loos. They played old English melodies, harmonized with great emotion and technical skill. It attracted an unexpected audience. The Germans crowded into their front line — not far away — and applauded each number. Presently, in good English, a German voice shouted across:

'Play "Annie Laurie" and I will sing it.'

The Guards played 'Annie Laurie,' and a German officer stood up on the parapet — the evening sun was red behind him — and sang the old song admirably, with great tenderness. There was applause on both sides.
— Philip Gibbs, Now It Can Be Told, 1920