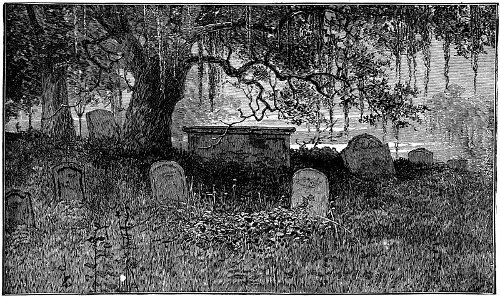 Puzzling tombstones, quoted in Grave Humor, Alonzo C. Hall, 1961:
Yorkshire, England:
Miles
This tombstone is a milestone. Why so?
Because beneath lies Miles. He's Miles below.
A little man was he, a dwarf in size,
Yet now stretched out, at least Miles long he lies.
This grave, though small, contains a space so wide.
There's Miles in breadth and length and room beside.
Sheffield, England:
John Knott
Here lies a man that was Knott born,
His father was Knott before him,
He lived Knott and did Knott die,
Yet underneath this stone doth lie.
London:
Ann Mann
Here lies Ann Mann,
Who lived an old maid
But died an old Mann
Dec. 8, 1767
The young Charles Lamb, visiting a churchyard with this sister, asked, "Mary, where are all the naughty people buried?"