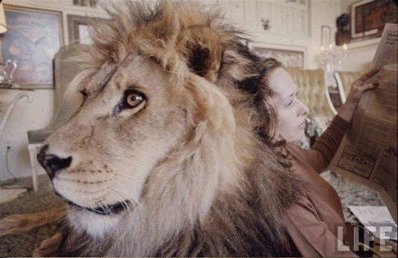 Tippi Hedren had a lion. The star of The Birds kept a full-grown African lion as a house pet in the 1970s.
"My mother and stepfather went to Africa in 1972 and found themselves stricken by the plight of animals there," remembered Melanie Griffith, her daughter, in When I Was a Girl. "There was a prediction that by the year 2000 there would be no more wild animals. My stepfather made a movie about it, and my mother decided that we should get a real lion — that way, we could experience what living with wildlife was like.
"So we made friends with this guy Neil. He had a full-grown lion on his ranch, and we'd go out and visit him. Eventually we got a lion cub of our own. His name was Casey, and he was our first cat. Eventually we started to get more and more. The police would come to our door, and I'd take the lions, jump over the fence into this vacant lot, and hide there with the cats while the police searched the house. It was a wild thing to do."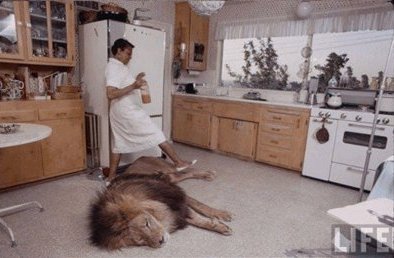 Hedren went on to found a California wild animal preserve that, among other things, is now home to Michael Jackson's two Bengal tigers.
(Thanks, Dan.)