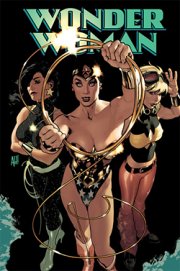 Wonder Woman and her Lasso of Truth were created by a pioneer in lie detectors.
While a graduate student at Harvard after World War I, William Moulton Marston had developed a systolic blood pressure test to detect deception.
Twenty-five years later, while proposing a female superhero to DC Comics, he suggested a magic lasso that would force those it captured to tell the truth.
He was inspired by his wife, Elizabeth. "Not even girls want to be girls so long as our feminine archetype lacks force, strength, and power," he said in 1943. "The obvious remedy is to create a feminine character with all the strength of Superman plus all the allure of a good and beautiful woman."