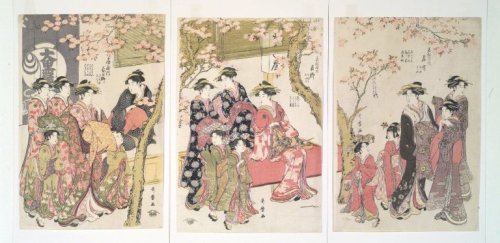 Wry haiku:
Having given his opinion
he returns home to
his wife's opinion
— Yachō (1882-1960)
"Every woman"
he starts to say,
then looks around
— Anonymous
One umbrella —
the person more in love
gets wet
— Keisanjin (dates unknown)
By saying not to worry
he says something
worrisome
— Anonymous
At the ticket window
our child becomes
one year younger
— Seiun (dates unknown)
Ted Pauker devised the limeraiku, which compresses the rhymes of a limerick into the form of a haiku. Like limericks, they're usually off-color:
There's a vile old man
Of Japan who roars at whores:
"Where's your bloody fan?"
Another, by W.S. Brownlee:
Said Little Boy Blue:
"Same to you. You scorn my horn?
You know what to do."
See Lament.