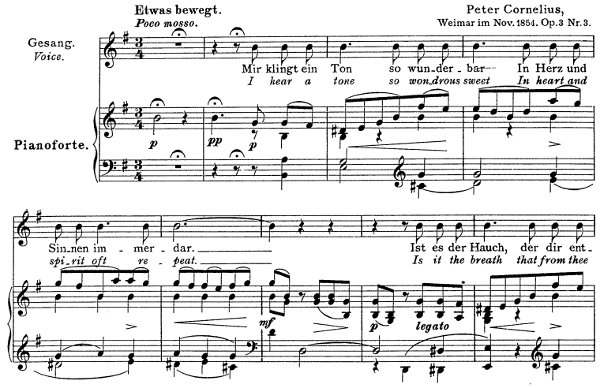 Written by German composer Peter Cornelius in 1854, "Ein Ton" has a single note for a melody — the note B is repeated 80 times in 42 bars.
I hear a tone so wondrous sweet
In heart and spirit of repeat.
Is it that breath that from thee fled,
The last faint breath e'er thou wert dead?
Nicolas Slonimsky writes, "Of course, there are constant modulations so that harmonic changes make up for monotony."