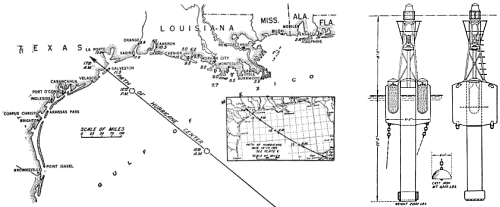 As the hurricane of August 1915 approached Galveston, Texas, it encountered a buoy in the Gulf of Mexico.
Investigators later found the buoy nearly 10 miles west of its original location.
It weighed 21,000 pounds and had been anchored with a 6,500-pound sinker and 252 feet of chain weighing 3,250 pounds.