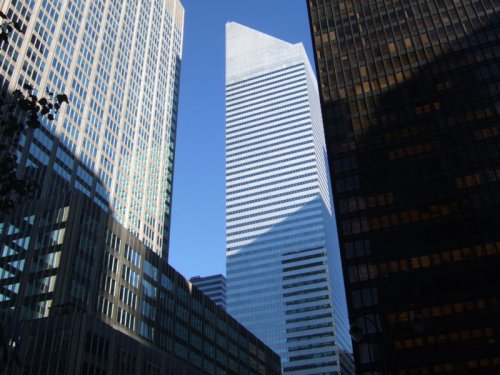 In June 1978, a Princeton engineering student called structural engineer William LeMessurier with some worrying calculations. LeMessurier's new Citicorp Tower, which had opened the previous year, was vulnerable to quartering winds — winds that blew from a 45-degree angle. On investigating, LeMessurier found also that the welded joints he had specified had been replaced with weaker bolted joints during construction. This meant that a strong wind could shear the bolts and topple a 59-story building into midtown Manhattan.
With hurricane season approaching, welders worked from 8 p.m. to 4 a.m. every night, reinforcing the building's joints, and the Red Cross worked out an evacuation plan for the surrounding neighborhood. Because of a press strike at the time, many of these details came to light only 20 years later.
That year's Hurricane Ella actually bore down on New York as the workers were finishing the job, but the storm veered out to sea before reaching the city. The welding was completed in October, and it's now estimated that a storm strong enough to rock the tower will occur only once every 700 years.