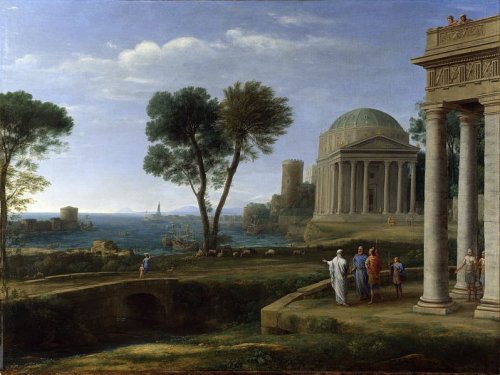 In "On First Looking into Chapman's Homer," Keats writes of Cortez discovering the Pacific Ocean. Balboa did.
In Ivanhoe, Malvoisin's first name changes from Philip to Richard.
In War and Peace, Vera is 17 in 1805 and 24 in 1809.
In Eugene O'Neill's Where the Cross Is Made, the stage directions call for a one-armed man to sit at a table "resting his elbows, his chin in his hands."
In the Aeneid, Chorinaeus and Numa die and then reappear with no explanation.
In Little Dorrit, Chapter 33, Tattycoram appears with "an iron box some two feet square" in her arms. Writes Ebenezer Brewer in his Reader's Handbook of Famous Names in Fiction, "She must have been a pretty strong girl, with very long arms."