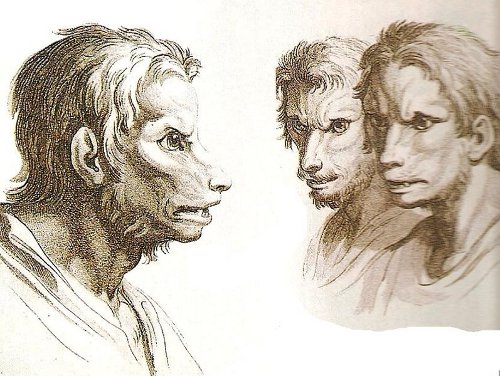 One night an errant Werewolf fled
His wife and child and visited
A village teacher's sepulchre
And begged him: "Conjugate me, sir!"
The village teacher then awoke
And standing on his scutcheon spoke
Thus to the beast, who made his seat
With crossed paws at the dead man's feet:
"The Werewolf," said that honest wight,
"The Willwolf — future, am I right?
The Wouldwolf — wolf conditional,
The Beowulf — father of them all!"
These tenses had a pleasing sound,
The Werewolf rolled his eyeballs round,
And begged him, as he'd gone so far,
Add plural to the singular.
The village teacher scratched his head;
He'd never heard of that, he said.
Though there were "wolves" in packs and swarms,
Of "were" could be no plural forms!
There werewolf rose up blind with tears
— He's had a wife and child for years!
But being ignorant of letters
He went home thankful to his betters.
— Christian Morgenstern