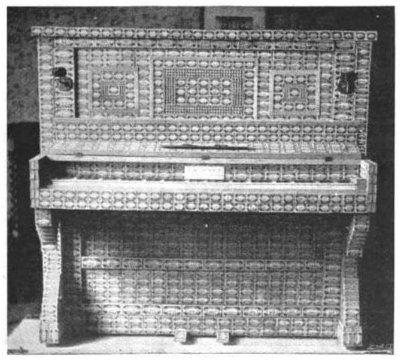 From Strand, January 1898: When match manufacturers S.I. Moreland and Sons challenged their customers to create "the greatest novelty of any sort that can be made with not less than 1,000 of our match-boxes," G.W. Roberts of Birmingham submitted a full-size piano composed of 3,776 matchboxes and 5 pounds of glue.

Among other entries, F. Marshall's 10-foot-6-inch model of the Forth Bridge is a marvel of engineering — other than 3,000 matchboxes, "no material whatever is used in the construction of the bridge — not even in the stays. When completed it stood the test of 42 lb. weight in the centre of either arch. I never saw the original bridge, but got an idea of it from a lithograph in a railway guide."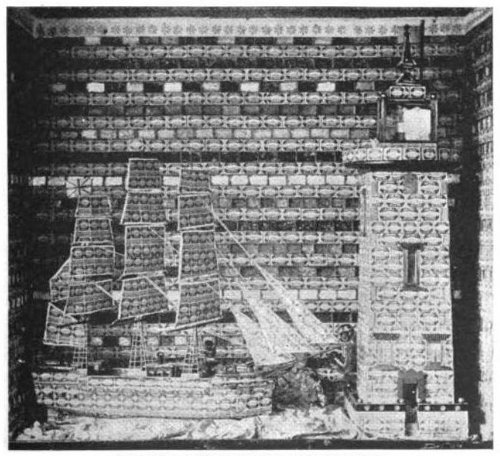 And above is a model of Nelson's ship Victory passing a large lighthouse, by Mr. Grubb of Atherstone, who worked three hours a night for five months. The ship is 3 feet 6 inches long and the lighthouse 5 feet 2 inches high.
The Strand also reports that a Lewis Sheldon constructed a double-masted turret ship-of-war 8 feet 3 inches long that carried 15 guns and six lifeboats, all made out of matchboxes. Sadly, they don't include a photo.