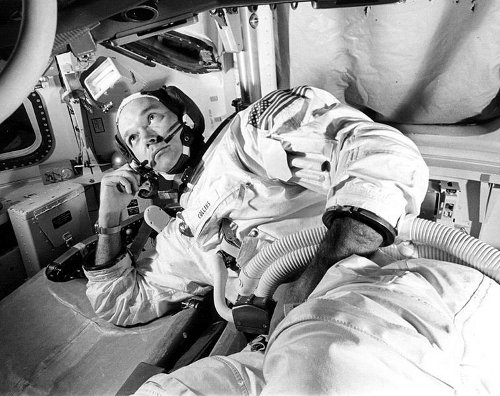 As a joke, Michael Collins submitted a travel voucher for his trip aboard Gemini 10. NASA reimbursed him $8 per day, a total of $24.
In his autobiography, Collins notes that he could instead have claimed 7 cents a mile, which would have yielded $80,000.
But one of the original Mercury astronauts had already tried this — and had received a bill for "a couple of million dollars" for the rocket he'd used.