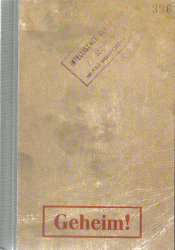 During World War II, Germany prepared a list of 2,820 people to be arrested in a Nazi invasion of Britain. It included:
Robert Baden-Powell
Violet Bonham Carter
Neville Chamberlain
Winston Churchill
Noël Coward
E.M. Forster
J.B.S. Haldane
Aldous Huxley
Ignacy Jan Paderewski
J.B. Priestley
Paul Robeson
Bertrand Russell
C.P. Snow
Stephen Spender
H.G. Wells
Rebecca West
Virginia Woolf
When the list was published, Rebecca West cabled Noël Coward: MY DEAR, THE PEOPLE WE SHOULD HAVE BEEN SEEN DEAD WITH.