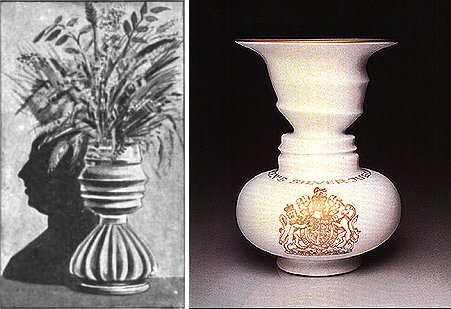 In 1907 an anonymous turner produced a vase that threw a shadow of Queen Victoria.
Seventy years later, for the Silver Jubilee in 1977, a vase was produced that evoked the profiles of both Prince Philip and Elizabeth II.
Is this a tradition? It might lead us to see too much.