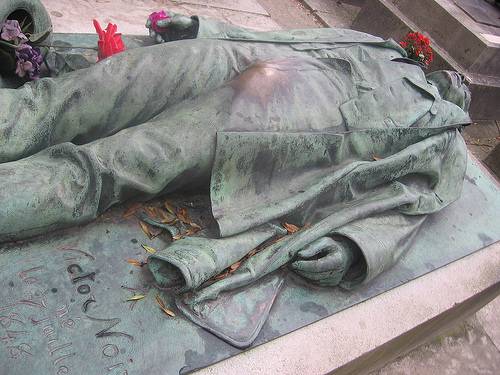 When Victor Noir died in a Paris duel in 1870, sculptor Jules Dalou reproduced the fallen journalist in bronze — a bronze that seems unusually hard in the trousers, if you see what I mean.
That feature has made the statue a sort of fertility shrine for Parisian women. It's said that kissing Noir's lips, leaving flowers in his hat, or rubbing his, um, press credentials will bring a husband, enhance one's sex life, or ensure fertility.
Whether that's true is open to question, of course — but when the cemetery installed a fence around the statue in 2004, local women reportedly protested until it was removed again.