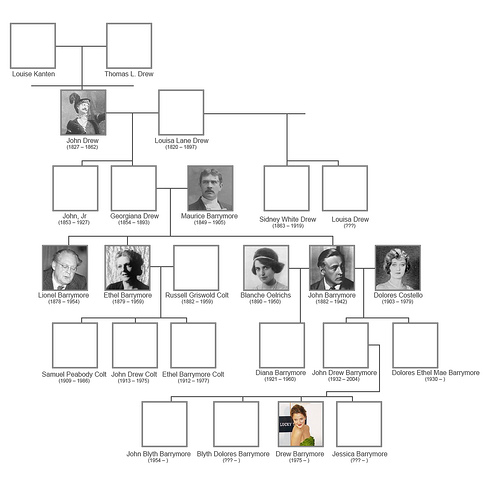 On her Broadway debut in 1940, Diana Barrymore wired her father, John:
DEAREST DADDY, THANK YOU FOR THE APPLE FLOWERS AND WIRES … SO DADDY DARLING I AM DOING MY BEST TO CARRY ON THIS STINKING TRADITION.
Herbert Blythe had adopted the name Maurice Barrymore in 1872 to spare his father the "shame" of having a son in such a "dissolute" vocation as acting.
His great-granddaughter, Drew Barrymore, has earned more than $1 billion in box-office grosses at age 35.