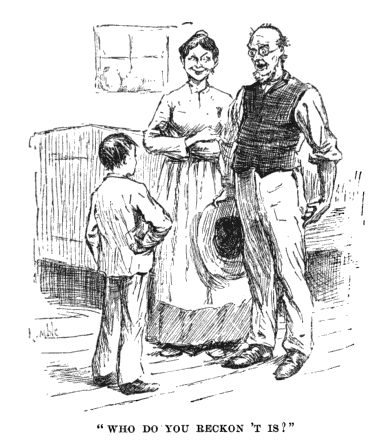 Huckleberry Finn was already in press in 1884 when publisher Charles L. Webster received an alarmed letter from an advance salesman: A mischievous engraver had altered the illustration above to give it a rather darker character (NSFW).
It certainly puts a new spin on the caption.
Despite a reward of $500, the prankster was never identified. Webster had to call back all published copies of the novel, cut out the plate, and tip in a new one, delaying publication past the Christmas season. But it's fortunate they caught it when they did — it could have ruined Mark Twain's career.