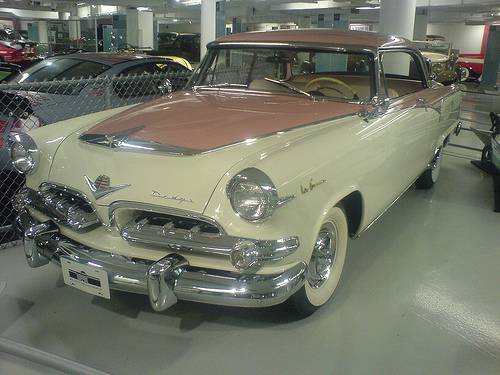 Dodge introduced an alluring new option package in 1955: For $143, you could have the Custom Royal Lancer feminized, with rose paint, gold script, and a pink interior complete with rosebuds.
"The first car ever exclusively designed for the woman motorist" came with a rain cape, rain hat, and matching umbrella, plus a pink purse with a compact, lipstick, comb, and cigarette lighter. The marketing brochure read, "By Special Appointment to Her Majesty … the American Woman."
It went nowhere. Fewer than 1,500 La Femmes were sold, and the model disappeared in 1957.