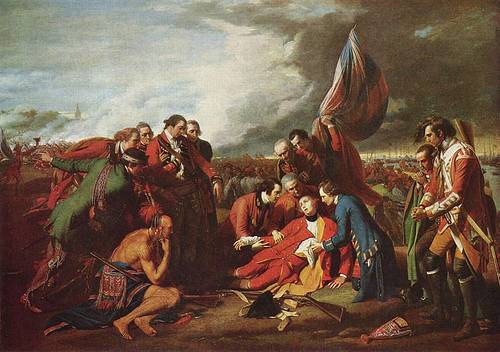 Shortly before Nelson left England for the last time, he found himself sitting next to Benjamin West at an honorary dinner. The admiral complimented the painter on his Death of Wolfe and asked why he had produced no more pictures like it.
"Because, my lord," West said, "there are no more subjects." He said he feared that Nelson's fearless courage might produce another such scene, and "if it should, I shall certainly avail myself of it."
"Will you, Mr. West?" Nelson said. "Then I hope I shall die in the next battle."
He got his wish — West found himself painting The Death of Nelson the following year.