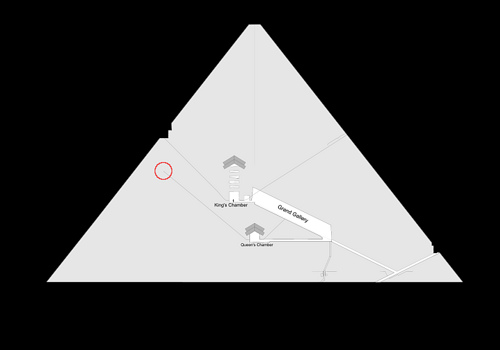 Below the king's chamber in the Great Pyramid of Giza there's a smaller room whose purpose is unknown. A narrow shaft ascends to the south from that chamber. It's only 8 inches wide, too narrow for a human to climb, but in 1992 a German robot crawled 65 meters up the incline and discovered a stone door with copper handles. In 2003 a second robot drilled a hole through that door and discovered a second door behind it.
"It looks to me like it is sealing something," said Zahi Hawass, head of the Egyptian Supreme Council of Antiquities. "It seems that something important is hidden there."
What is it? Who knows?