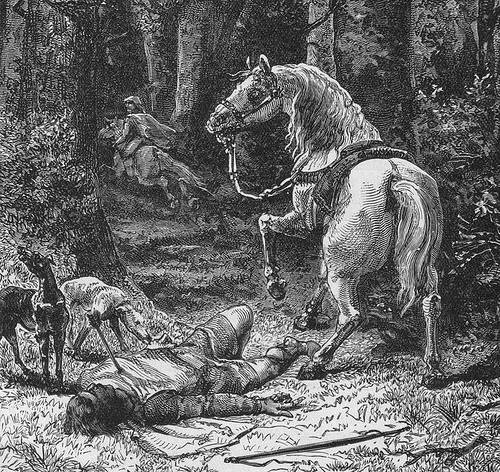 A son of William the Conqueror, William II of England is remembered mostly for the curious manner of his death. In August 1100, William organized a hunting expedition in the New Forest. In sharing arrows with the Anglo-Norman nobleman Walter Tirel, he said, "It is only right that the sharpest be given to the man who knows how to shoot the deadliest shots." That was tempting fate, apparently: The king did not return after the hunt, and his body was discovered the next day with an arrow piercing his lungs.
Walter fled to France, but chroniclers generally don't consider him a murderer. He was a skilled bowman, unlikely to fire impetuously, and the abbot who sheltered him in France heard him swear repeatedly that he had not been in the part of the forest where the king was hunting. On the other hand, William's brother Henry was also in the hunting party, and he stood to gain (and did) from William's death.
So what really happened? We'll never know.