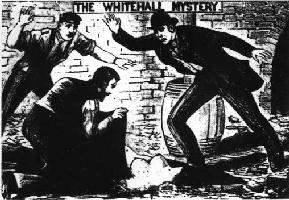 Scotland Yard is built on the site of an unsolved murder.
The torso of a "well-nourished" 24-year-old woman was found in a cellar vault in October 1888, while the police service's headquarters was being built in Westminster. Her arm had been discovered earlier on the bank of the Thames, and a reporter later discovered a leg elsewhere on the construction site.
The woman's uterus was also missing, an unsettling echo of Jack the Ripper's killings, which were terrorizing London at the same time. The Metropolitan Police said there was no connection.
The woman's head and other limbs were never found, and her identity — and that of her killer — has never been established.