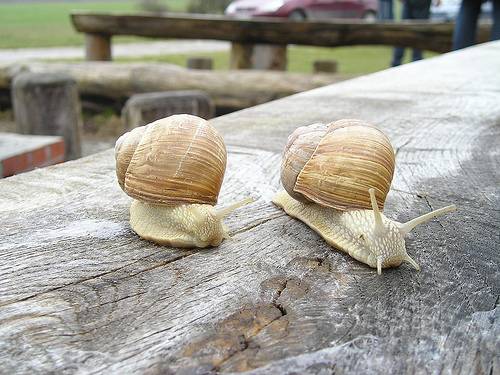 In the early 19th century, French occultist Jacques Toussaint Benoit became convinced that when two snails touch they form a "sympathetic bond" so that, ever afterward, when one is touched the other will respond.
He got financing to build a "snail telegraph," a dish in which 24 lettered snails were glued in place. Messages could be sent by touching snails in sequence; their partners, glued to an identical dish elsewhere, would then wriggle, conveying the message.
After a demonstration in October 1851, La Presse hailed the invention as a revolution. Benoit's backers, however, demanded a stricter test — and found that the inventor had disappeared.